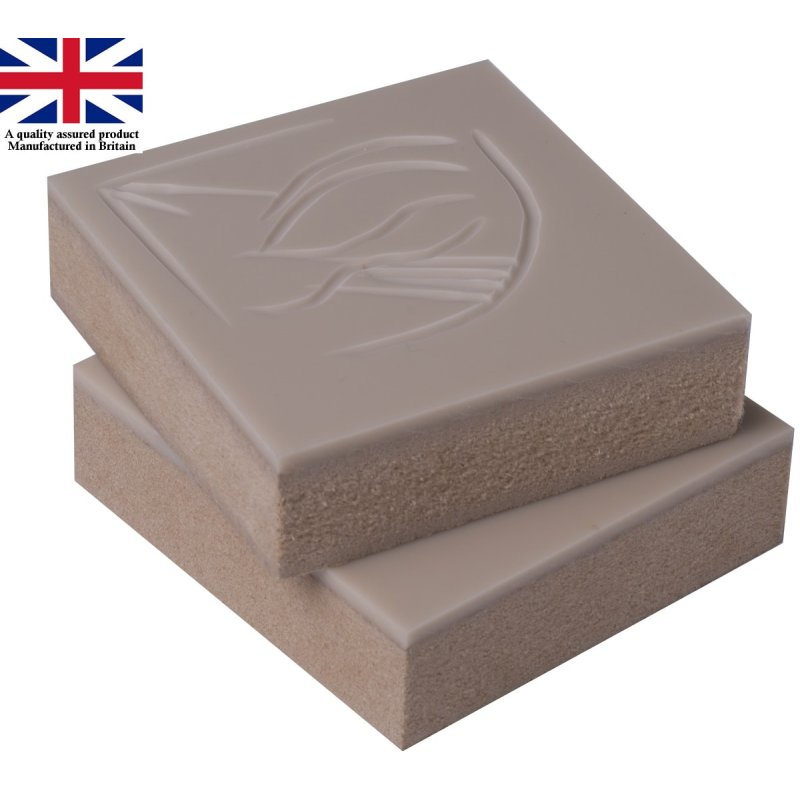  
SoftCut Carving Blocks - mounted - 100 x 100mm - pack of 2
SoftCut is manufactured to be the best alternative to Lino - designed to extend the block printing experience to a greater range of people. SoftCut is formulated for very easy cutting. 3mm SoftCut mounted on 18mm block
Security policy
Delivery policy
Return policy
SoftCut  holds fine detail without crumbling and yet withstands the pressures of a printing press, this new material can be drawn on in pencil due to its near-white surface. Finely smooth, Moulded in a clean environment, fully compliant with both EN 71 and the European Directive on Phthalates.
Lead Free, Conforms to EN71
Meets 2005/84/EC directives on Phthalates in toys & childcare
Inked Blocks are easily cleaned
Crisp, sharp lines
Long life, flexible blocks
No crumbling under pressure
Can be cut on one side
Smooth shiny side
Suitable for the younger user
3mm thick
All Essdee products are manufactured in Britain to a high standard under rigorous quality control.
Please support British manufacturing.
No customer reviews for the moment.