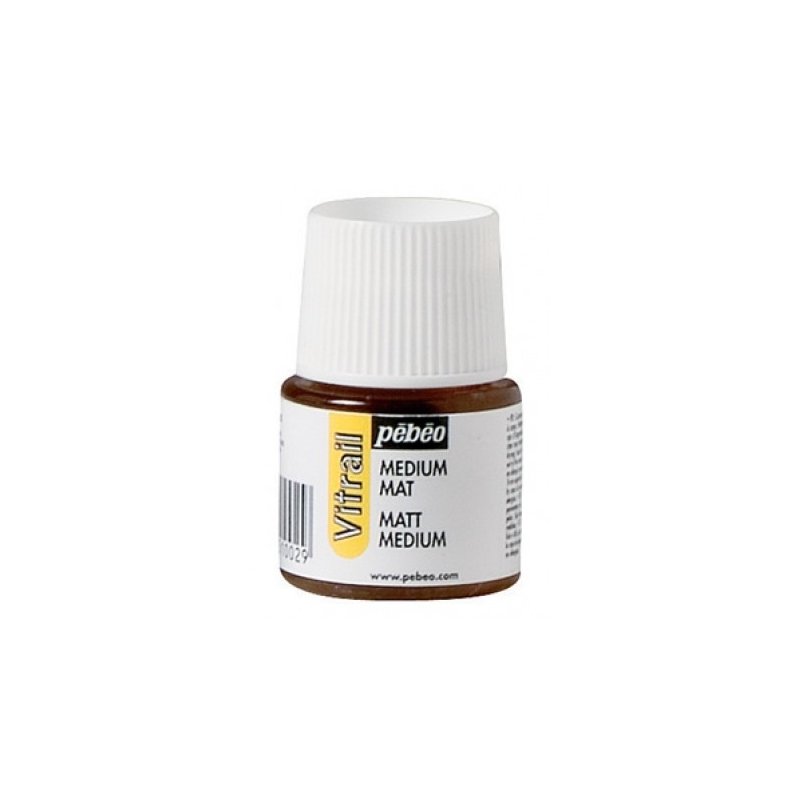  
Vitrail Matt Medium 45ml
Vitrail auxiliaries include different mediums to lighten colours, to make them glitter, to give them a matte effect, or to create a crackled effect (the crackle kit comes with instructions)
You have taken up Vitrail stained glass work, but do you have all the right tools? Tools such as 3D outliners, or if you prefer, the self adhesive lead strip to draw patterns and create outlines. 
Please note that this finish is not dishwasher safe please see the Pebeo Vitrea 160 range for dishwasher safe products
QUALITY : Mixed with the colours to obtain a matt finish and a frosted effect.
FINISH : Matt
SURFACES : glass, metal, terracotta
TOOLS : paint brush
PACKAGING : 45ml bottle
No customer reviews for the moment.
Customers who bought this product also bought: