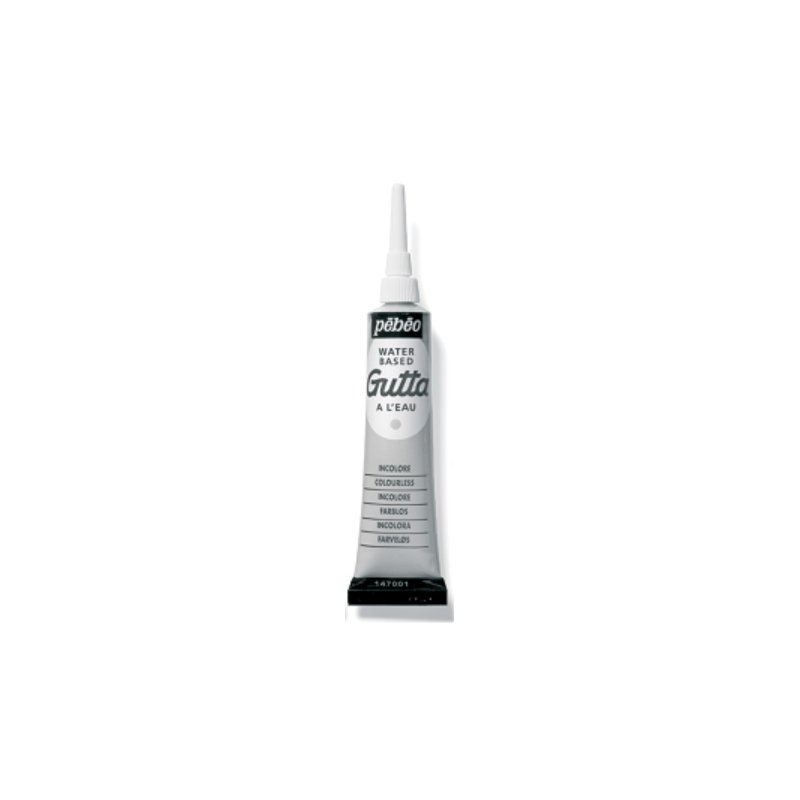  
Pebeo Gutta Setasilk Outliner 20ml
An almost essential accessory when using Setasilk paints if you want to achieve distinct edges to your work. Use Gutta to create your borders and boundaries just like you would when creating stained glass. 
How to Use Setasilk paints when Painting on Silk:
Iron the silk
Tension the silk
Plan the colours you will apply 
Start painting using the lightest colours first - you will be able to cover over them more easily if needed. The paint will move  through the silk until it reaches the Gutta outlined borders
Dry thoroughly
Fix the colours by ironing the silk for 5 minutes at the Cotton temperature setting
Customers who bought this product also bought:
No customer reviews for the moment.