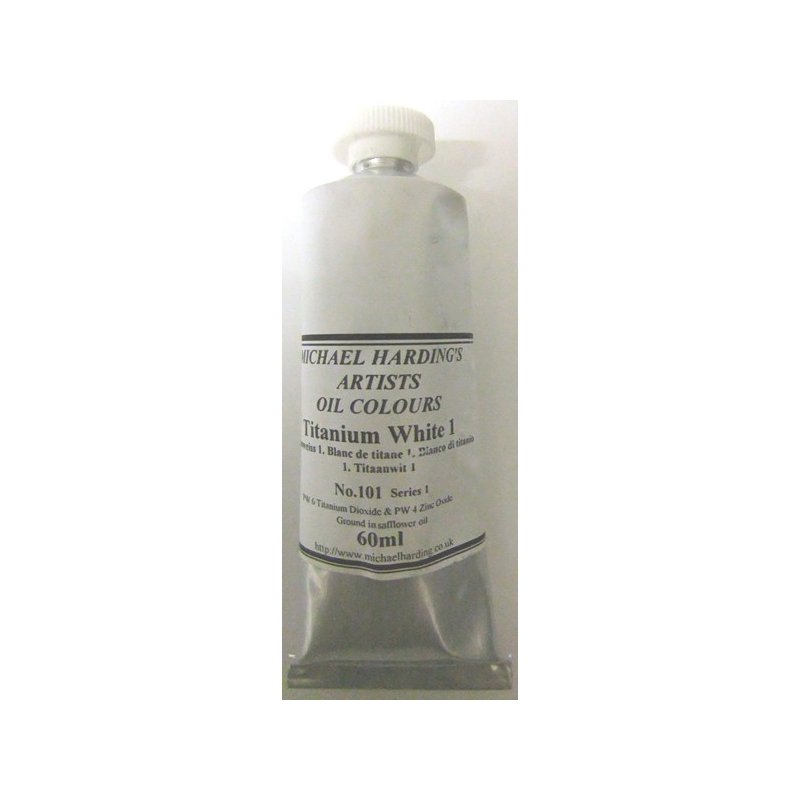  
Michael Harding oil colour for artists - 60ml
"My paints are made by hand, using techniques which date back to the days of the Old Masters. There is a very simple reason for this painstaking process. As an artist and painter I wanted to create colours that were true and vibrant, and paint which was beautiful and durable."
"The greater the pigment content of a paint the greater the resistance it has to fading. Nearly all manufacturers use various fillers to extend the volume of the oil paint. It may increase profits but it compromises on quality. I totally refuse to do this. Why make something exceptional and then dilute it?
I will not claim that my paints will turn you into a great painter, but I can promise they will have a profound effect on your work. Your colours will be stronger and richer, and you will find the texture of the paint incomparable. You will love working with them.
Try them. You will be amazed"
Michael Harding
HOWARD HODGKIN
"These are the best oil paints in the world today."

Howard Hodgkin 1996
CHRIS OFILI
"Michael Harding oils are beautifully honest paints - for the beautifully honest act of painting."

Chris Ofili 2004
DAVID HOCKNEY
"The first quality oil paint Excellent!."

David Hockney 1998
No customer reviews for the moment.
Customers who bought this product also bought: