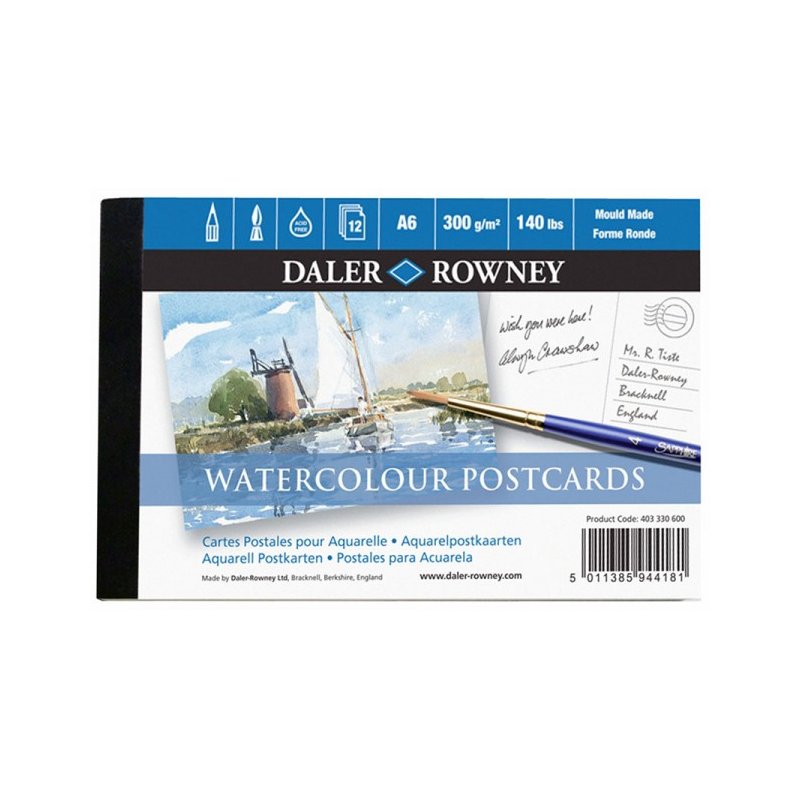  
Daler Rowney Watercolour Postcard Pad (A6)
Design your own A6 postcards.
12 sheets per pad.
100% virgin wood pulp and acid-free paper.
Made on Fourdrinier machine paper.
Good erasability for correction and suitability for masking fluids.
Daler-Rowney Langton Watercolour Postcards Pad NOT 300gsm For many years artists have appreciated the qualities of the Langton. The paper is colour-stable, mould-made and acid-free. The best watercolour papers are acid-free to prevent the deterioration of paint and to preserve the integrity of the paper over time. 12 sheets 300gsm (140lb) watercolour paper, acid-free.
No customer reviews for the moment.
Customers who bought this product also bought: