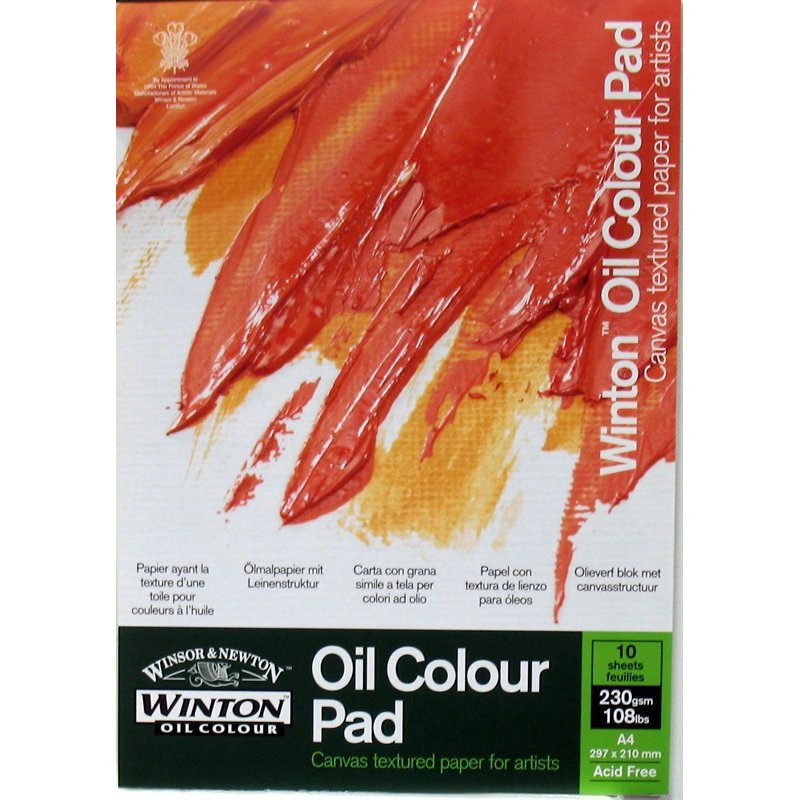  
Winton Oil Colour Pads 230gsm 108lb
Winton Oil Colour Paper pads all have 10 sheets of 230gsm 108lb  'canvas textured surface' paper which is primed specifically for use with oils. It is also suitable for most acrylic techniques (although it is better suited to thicker applications). 
Winton Oil Colour Paper is popular for those sketching both outdoors and in the studio and for artists who prefer using paper to canvas. It is also liked by professionals for its texture and drag.  Contrary to hearsay advice, using paper is acceptable for oil painting.
Using these economic paper pads is ideal for those starting out with oil colour as well as for testing pieces or parts of pieces for the more experienced. Please note that the oil colour does take longer to dry than on a traditional canvas
No customer reviews for the moment.
Customers who bought this product also bought: