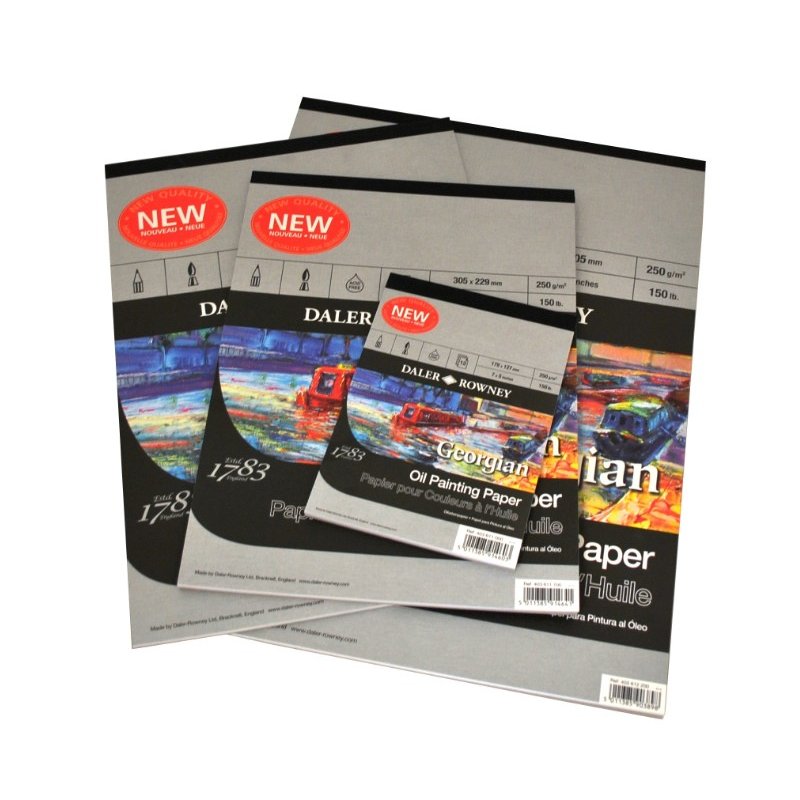  
Daler Rowney Georgian Oil Pad 250gsm 12 sheets
An embossed oil painting paper with a distinctive fine grain surface. Also ideal for use with oil pastels.
There has been a change to this product.
A huge thank you to Katie for taking the time to take the image comparing the old with the new. Daler claimed when we asked that the paper has not changed only the cover - we leave you to make up your own minds - suffice to say that the feedback that we have received is that the new grey cover version is rougher than the old red cover version. The product codes and the barcodes have not changed. We do note that a large 'New' red sticker has appeared on the pads.
No customer reviews for the moment.
Customers who bought this product also bought: