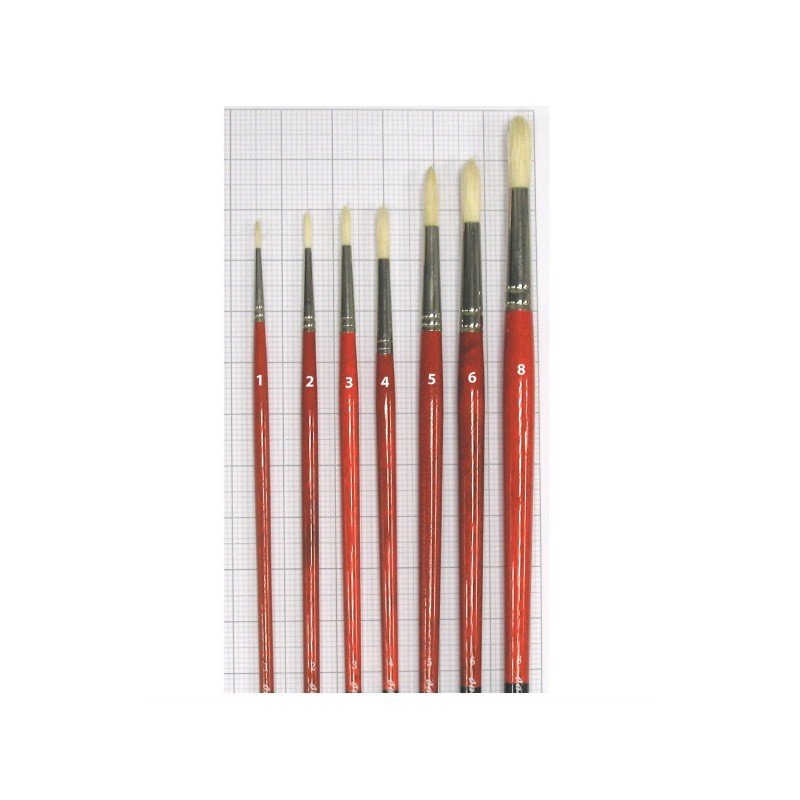  
Series 5723 Maestro 2 bristle brush round
Ideally suited for students and occasional amateur artists for oil, acrylic and other textured paints. Reasonably priced brushes that are nevertheless still made to exacting standards in Germany. SOLD INDIVIDUALLY
Images displayed on 2mm square graph paper
Highest quality Chungking bristleis double boiled for extra spring and endurance.
This allows for maximum stroke controlthat is not possible with overly stiff bristle.
They are 'interlock' constructed so that they keep their form after long and vigorous use.
While being hand shaped, the stiffer bristles are removed to ensure better 'flags' at the tips, distributing paint more easily than bristle that is simply cut flat at the end.
The bristle is deeply set in the ferrule ensuring that the Maestro 2 range of brushes hold their shape for longer and lose less hair during use.
The nickel plated brass ferrules are seamless and rust resistant
No customer reviews for the moment.
Customers who bought this product also bought: