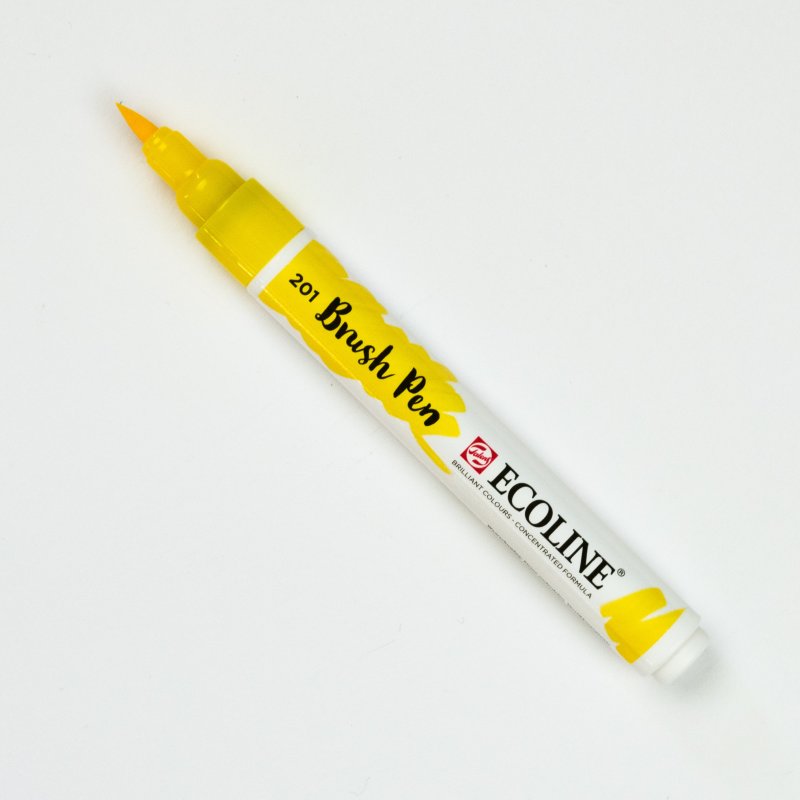  
Royal Talens Ecoline brush pens - singles
What a great product these Ecoline brush pens are. Fully intermixable with all the other ecoline products
The pens are water based and carry a lot of pigment producing strong vibrant transparent colours that can be fully intermixed and softened as needed. The colours are odourless and fast drying.
TOP TIPS >>>>>>>>>
Use a piece of acetate as your palette 
The residue of the colours can be easily re-hydrated and re-worked
You can mix the colours to make any colour - satisfy your imagination
Kindly note that we have put the colour chart there for your convenience so that if you wish to re-order a colour so that you know its name as well as its number - you will not receive all the colours on the colour chart!
Customers who bought this product also bought:
No customer reviews for the moment.