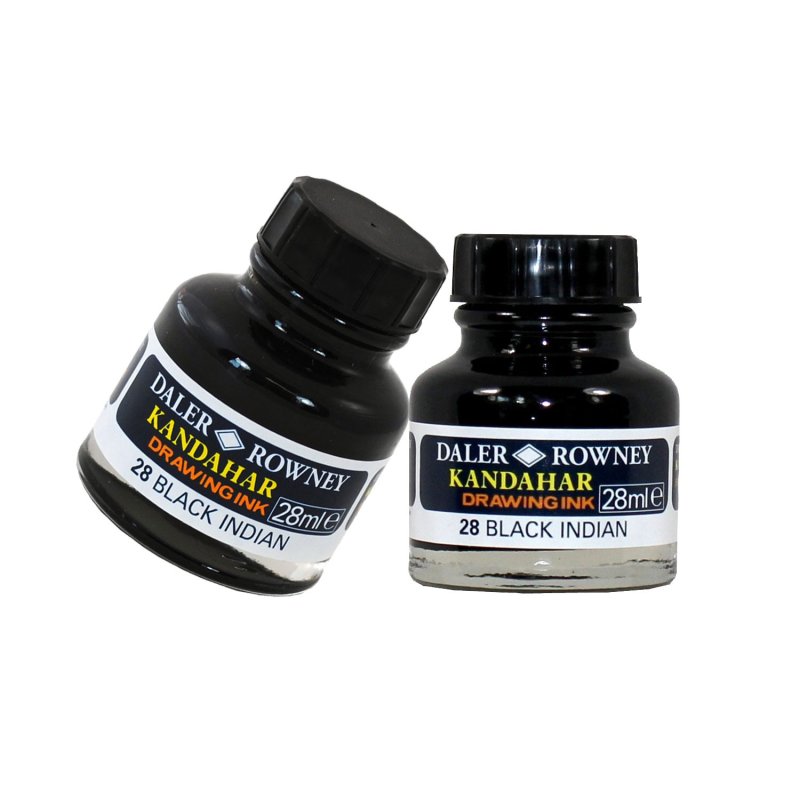  
Kandahar black drawing ink
Kandahar ink is a brilliant lightfast colour that flows easily from pen, brush and airbrush. Kandahar Black is ideal for illustration work and in mixed media technique, for example with watercolours, and does not discolour easily when exposed to light. The most suitable surfaces for use are paper, card and board.
It is important to stress that the black is water-resistant and not waterproof, so it will withstand a degree of splashing but not soaking by water.
Please note that the 1 litre size is not kept in stock but ordered upon request so that it is a fresh as possible.
No customer reviews for the moment.
Customers who bought this product also bought: