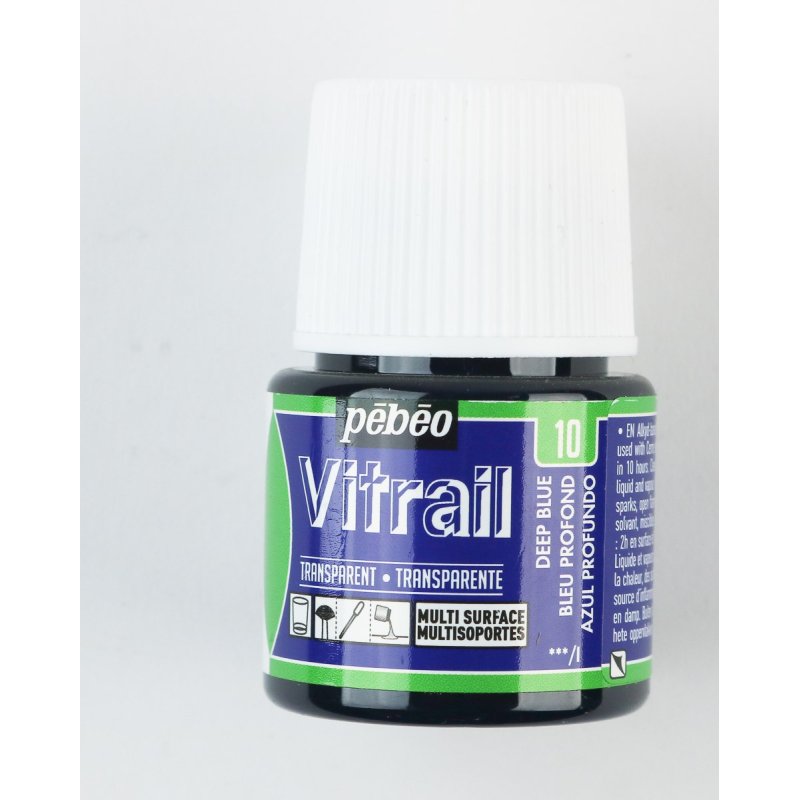  
Vitrail Glass Paint - 45ml
You've always loved stained glass? Why not make it yourself? 
With its' Vitrail transparent colours Pebeo makes this splendid art accessible to all.
You can easily imitate the grooved lead strips of stained glass windows using relief boundaries, combine colours and transparencies to create astonishingly beautiful light effects. 
Please note that this is a solvent based product and once dry this product will resist a light dust with a slightly damp cloth - it is NOT dishwasher safe nor should solvents be used when cleaning. 
You can dilute Vitrail with white spirit, turpentine or zest-it.
For a dishwasher safe product please see Vitrea 160
No customer reviews for the moment.
Customers who bought this product also bought: