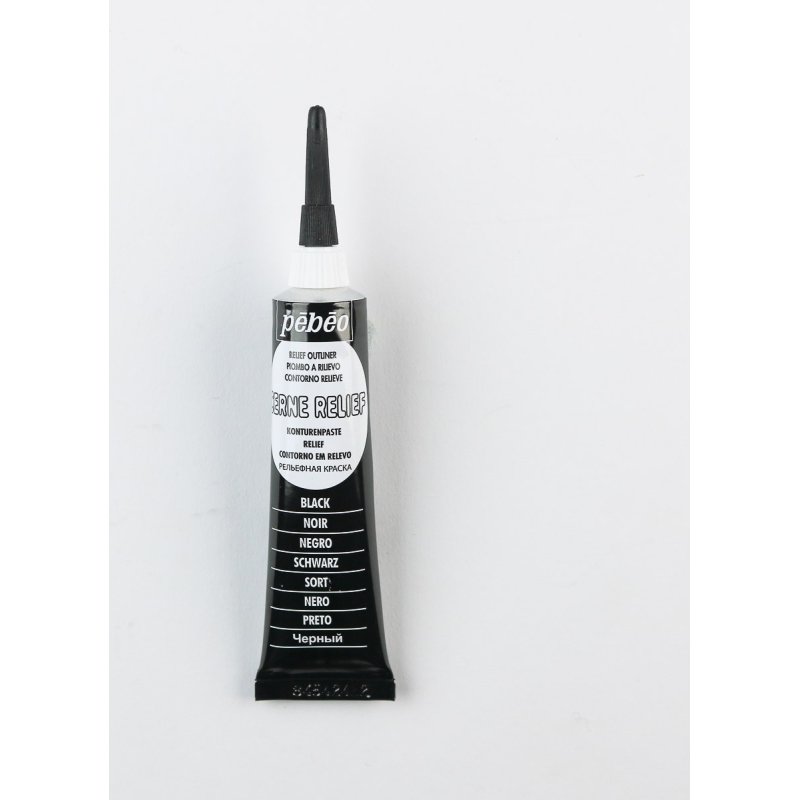  
Pebeo Cerne Relief Outliner - 20ml
Vitrail cernes reliefs allow for dimensional effects on glass and metal surfaces. They are perfect for designing outline shapes and patterns before "filling in" with Vitrail colors to imitate stained glass perfectly. The paint is squeezed from a metal tube and applied through a long, slim nozzle. Gentle pressure is applied to the tube to release paint. The objects decorated with Vitrail colors are intended for decorative purposes. The Vitrail cerne reliefs are available in a total of 9 colors in 20ml and 37ml tubes. 20ML Water-based paste, Brilliant finish, Dry to the touch in 1 hour 24 hours to completely dry. Once dry, can be lightly washed without soaking. Resistant to window cleaners.
Dimensional, water-based paint outliner, ideal for creating dimension on glass and metal surfaces
Use in Mixed Media applications to expand creative possibilities; Apply to dry paint surfaces as a decorative finish
Nozzle on the metal tube allows for precision; Apply gentle pressure to the tube to release the paint
Available in 11 colors, in 20 ml
No customer reviews for the moment.
Customers who bought this product also bought: