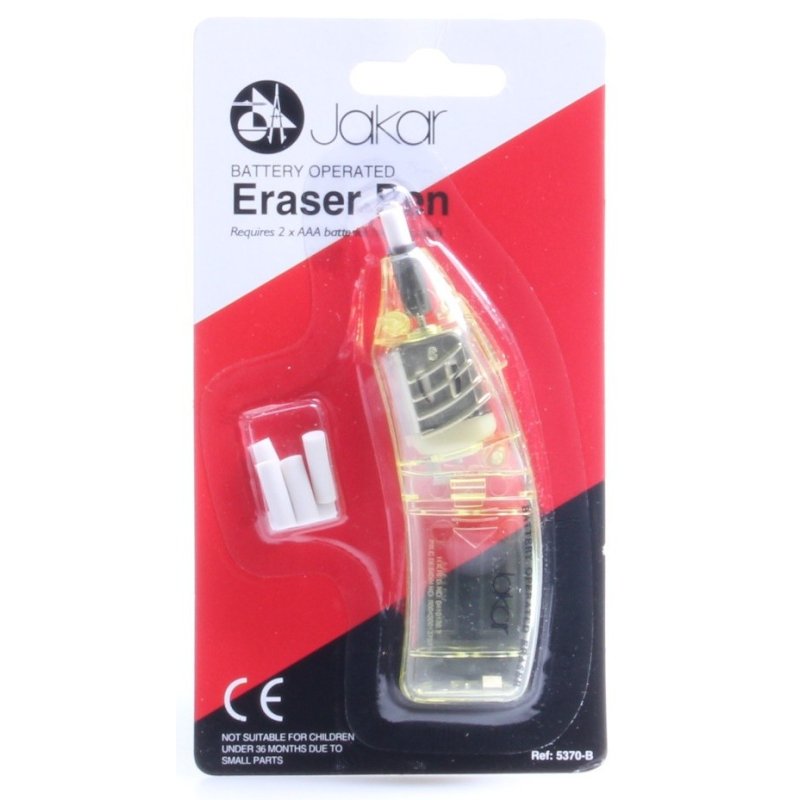  
Jakar Mini Battery Operated Eraser Pen
This Jakar Eraser is battery-operated and gives greater precision and control. Ideal for artists, students and everyday use, this mechanical eraser is perfect for erasing small details and producing useful techniques. When used as a drawing tool, you can lighten dense areas of graphite to create light and shade marks. You can create very small highlights which give drawings depth and texture.Uses 2 x AAA batteries (not included)Comes with 5 spare eraser refillsMeasures 110 mm x 30 mmYou can purchase refill packs for the Jakar Mini Electric Eraser here.
Customers who bought this product also bought:
No customer reviews for the moment.